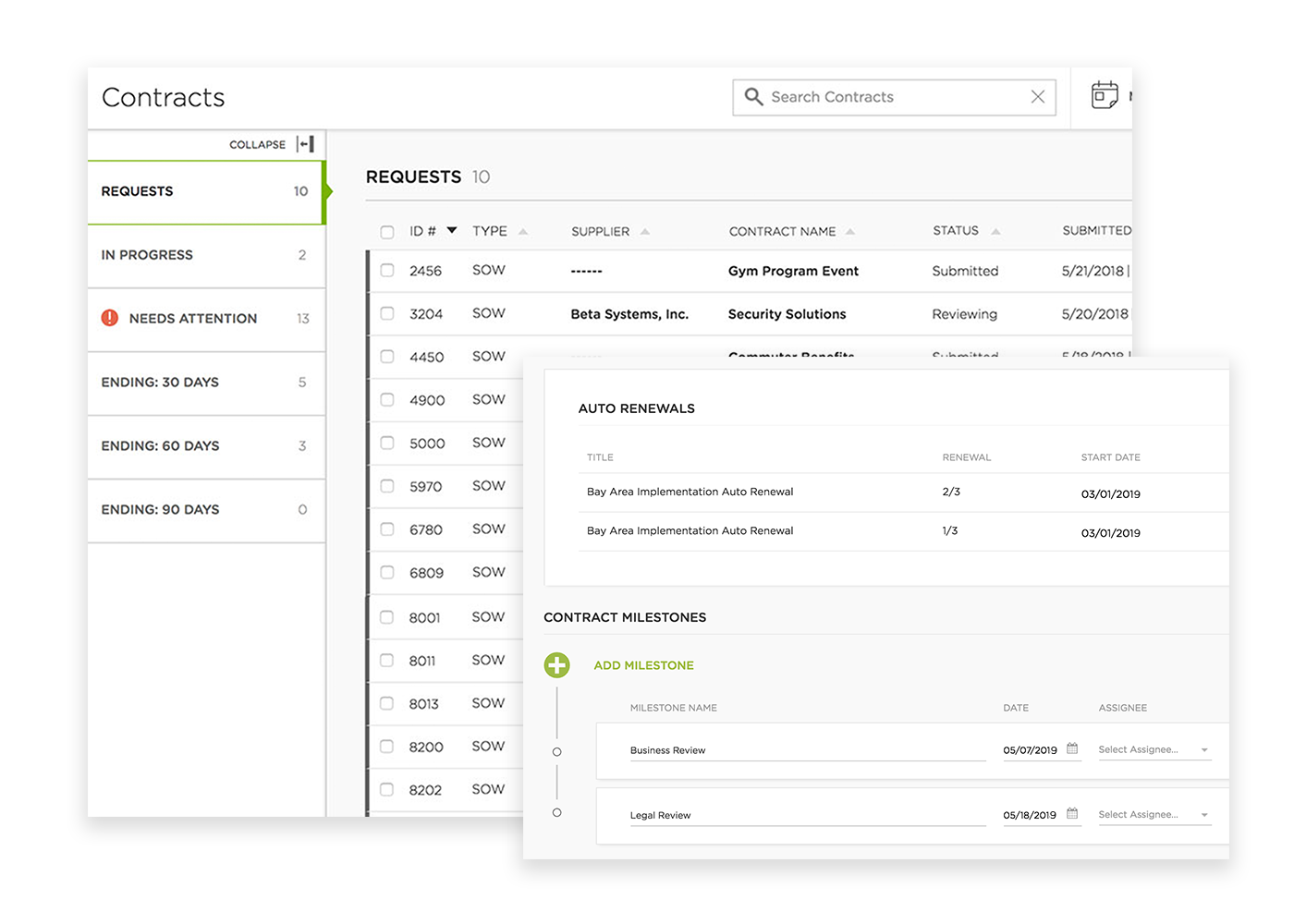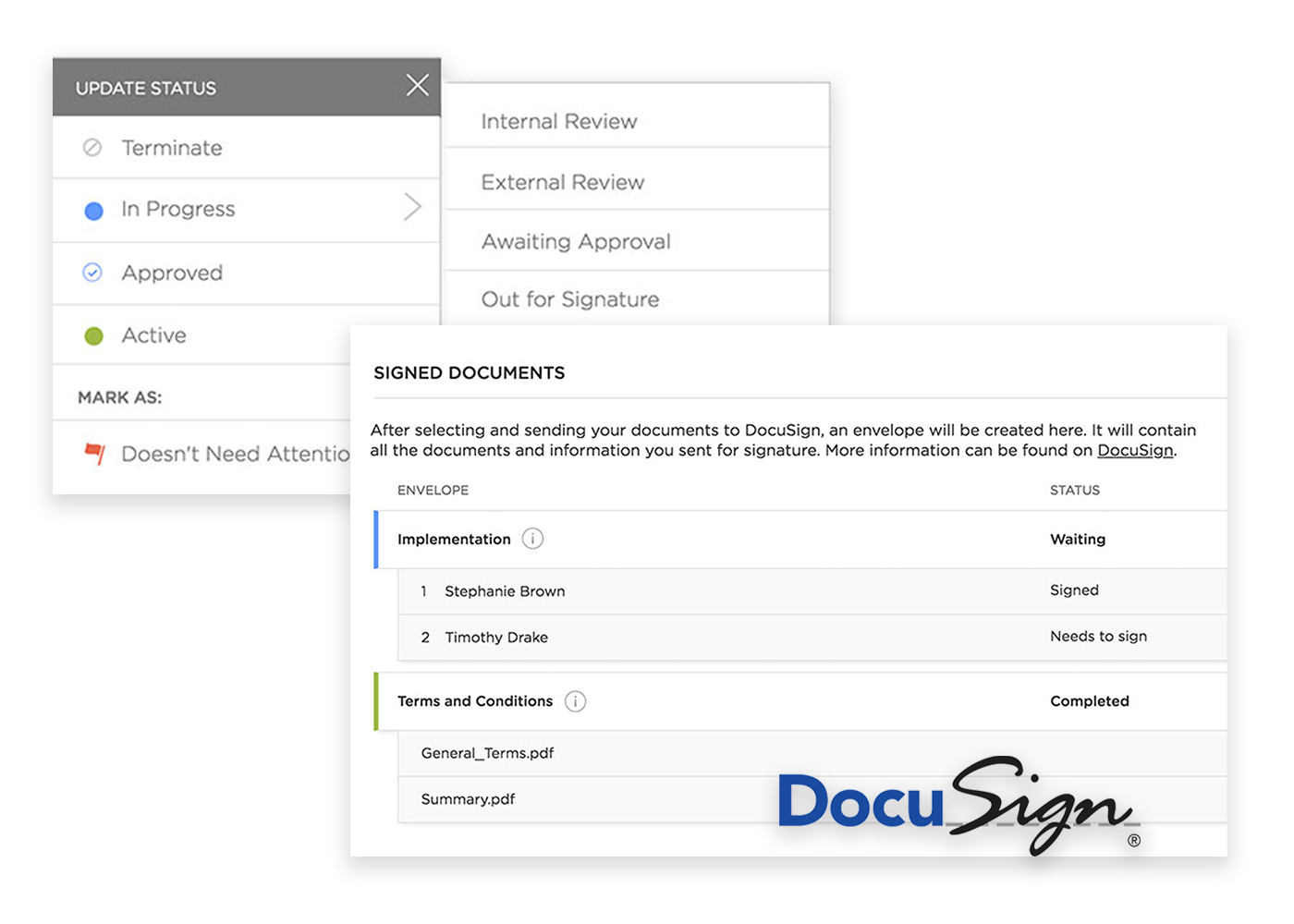 New Scout Contracts Dashboard
Initially, to save time, we designed an MVP dashboard very similar to other ones in the product. To help set the product apart from the rest of Scout, we opted to do an entire overhaul of the dashboard experience. The new dashboard was the star of this project. The new patterns and navigation established here would set up what Scout would look like into the future.
Other major features included accurate table filtering, inline editing, and bulk updating.
Contract Customization & Details
Setting up and establishing how Scout Contracts works for you and your company is key. What Admins define in settings is what you will see in the Full Details page. The details page is based on all other project type pages, and it includes fields and sections specific only to contracts. This allows for a consistent and familiar experience for all project types in Scout.
DocuSign Integration
This was Scout's first true integration! Customers constantly ask for integrations, and it wasn't something we did at the time. This was a huge learning experience for everyone involved and Scout has since added more integrations. We had full control over the UI and could really make it our own. Again, this allowed for a seamless experience since we could use current design patterns for the panel.
Hierarchy & Relationship Tree
Another problem customers had when managing contracts was when and where certain contracts lived. Contracts are ever-changing and amended. Establishing hierarchy and a relationship tree for their contracts was a major up-sell and this was something lacking in other contract solutions. In the beginning we considered this a "nice to have," but after many customer demos and meetings, we realized it was going to be a major part of Scout Contracts.
States
The most invaluable piece of a prototype is the States page. This is where you uncover things you missed during the design process and this makes the build go so much faster. States pages reduces the amount of questions from engineers and acts as a reference for our component library.
Since contracts and DocuSign rely heavily on attachments, we took this opportunity to redesign the attachments panel as well. We added drag and drop, better UI, file sizes, and a count of anything selected.
Whiteboard, Sketches, Notes
Most ideation was around the DocuSign and hierarchy aspects. There are other things included in this project like snoozing notifications and suggesting a supplier for a contract. Since we used the existing project framework we didn't need to think through design and layout of the main details page.